Love how this project had turned out. I had previously decorated and upgraded this room ten years ago.
They asked to modernise it again, giving them a new fresh look, while incorporating their inherited pictures and furniture, all of sentimental value to them.
Kitchen First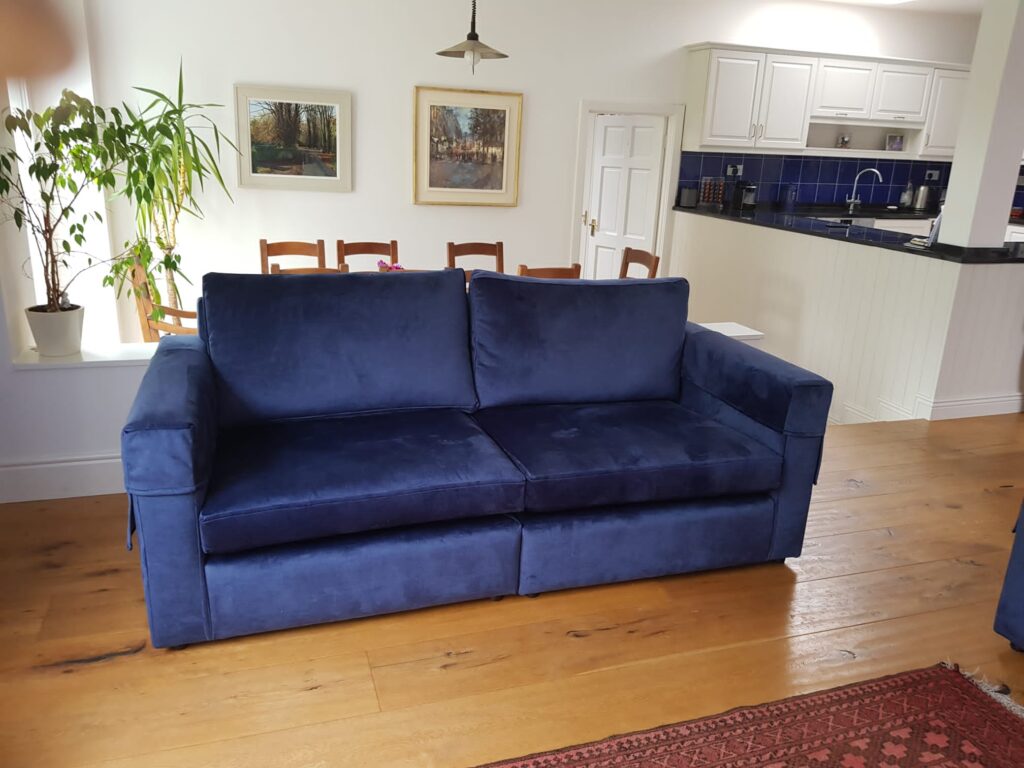 With a strong coloured kitchen wall, which I loved, e started by painting their existing kitchen units in a stone colour – complimenting the wall colour while bringing a lightness and freshness to the kitchen area.
Sitting Room
Next, we tackled the sitting room. With significant height sizes, my clients were very specific about the shape, size and style of any replacement sofas. Their existing leather ones were worn and uncomfortable.
They researched local suppliers but could find nothing that matched specific requirements. So, I commissioned the two sofas from my furniture designer and manufacturer in the midlands.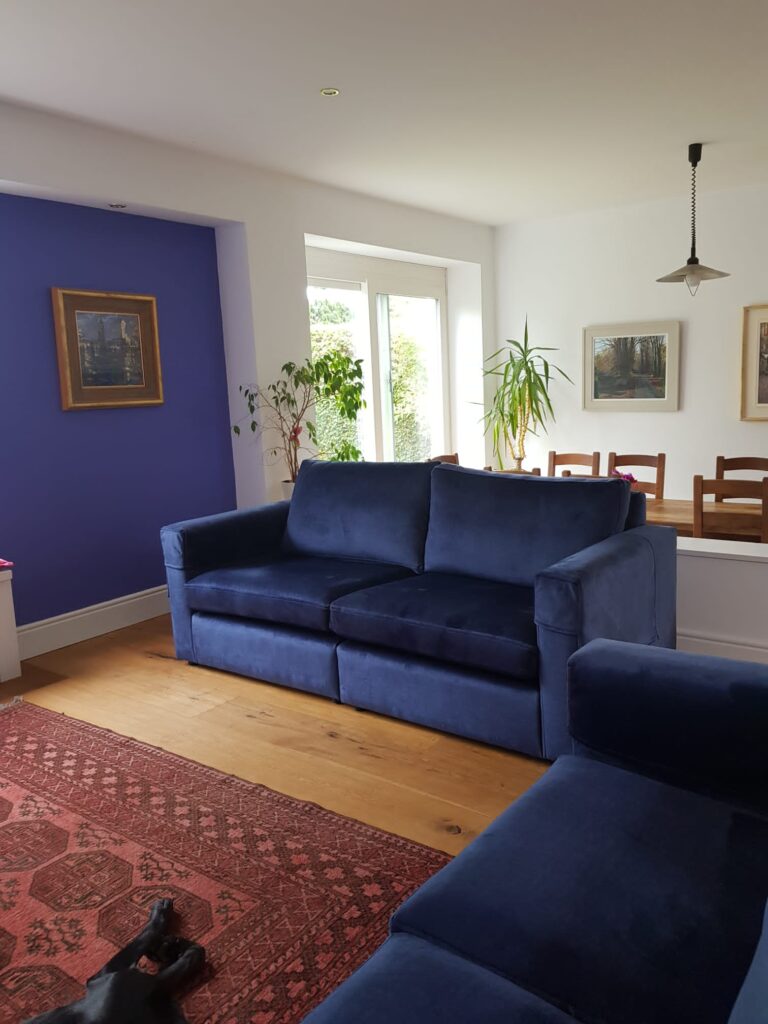 Sofas designed and manufactured to Spec
With this unique commission, I was able to get the exact design, style, size, shape and colour that my clients wanted. Matching the sofas to their existing strong blue wall.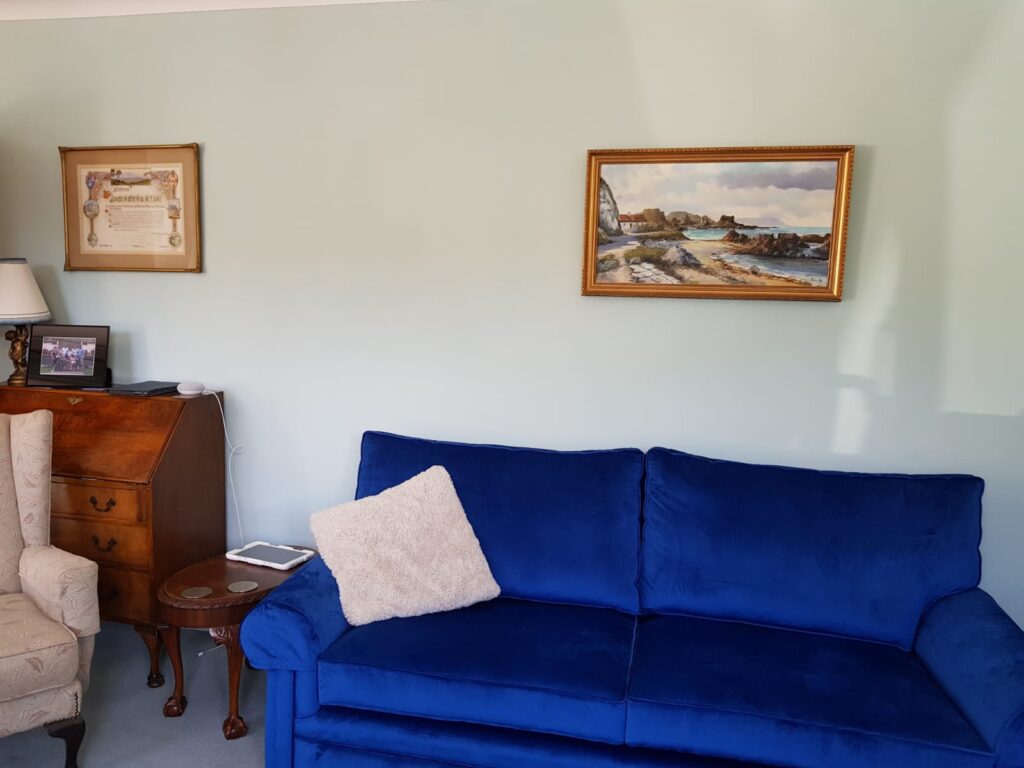 Half Price
And even better this worked half the price of the quote they had got from a local supplier in Dun Laoghaire, with no customisation.
Rug brings room together
We were also lucky to find a fabulous rug in muted tones of the colours we used in the room bringing the room together.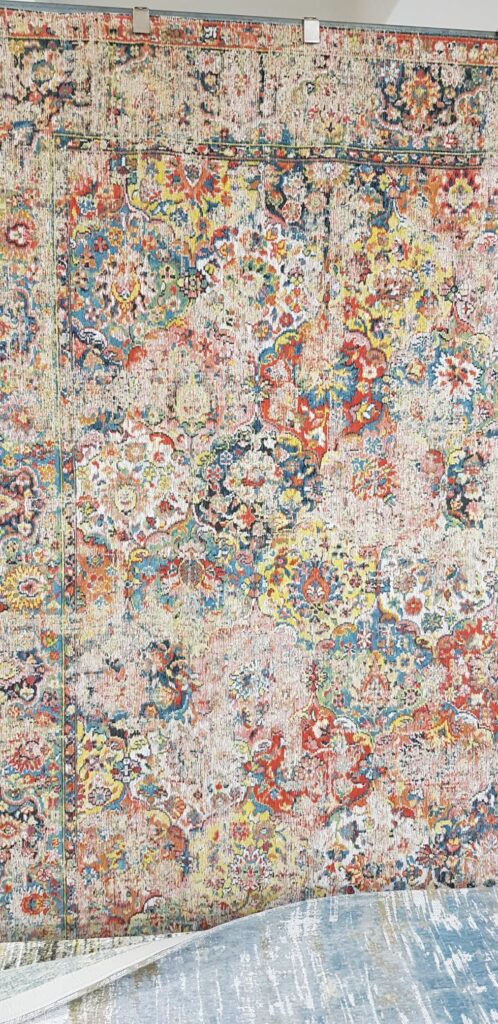 Love working with strong colour
I love working with these clients – they are not afraid to use strong and powerful colours – which really helps their existing furniture to shine.
It is so satisfying to be able to work on customised furniture, to fit the space exactly, get the precise colour and texture required to meet the client's requirements, provide comfort and beauty.
Got a specific furniture requirement in mind?
Happy to chat to you about specific requirements in colour, design or texture, let's explore what customisation may offer you. Or of course we can work on existing items to modernise, reupholster and revamp.
Call me on 01 295 6794 or email me at karen@interiorsdublin.ie