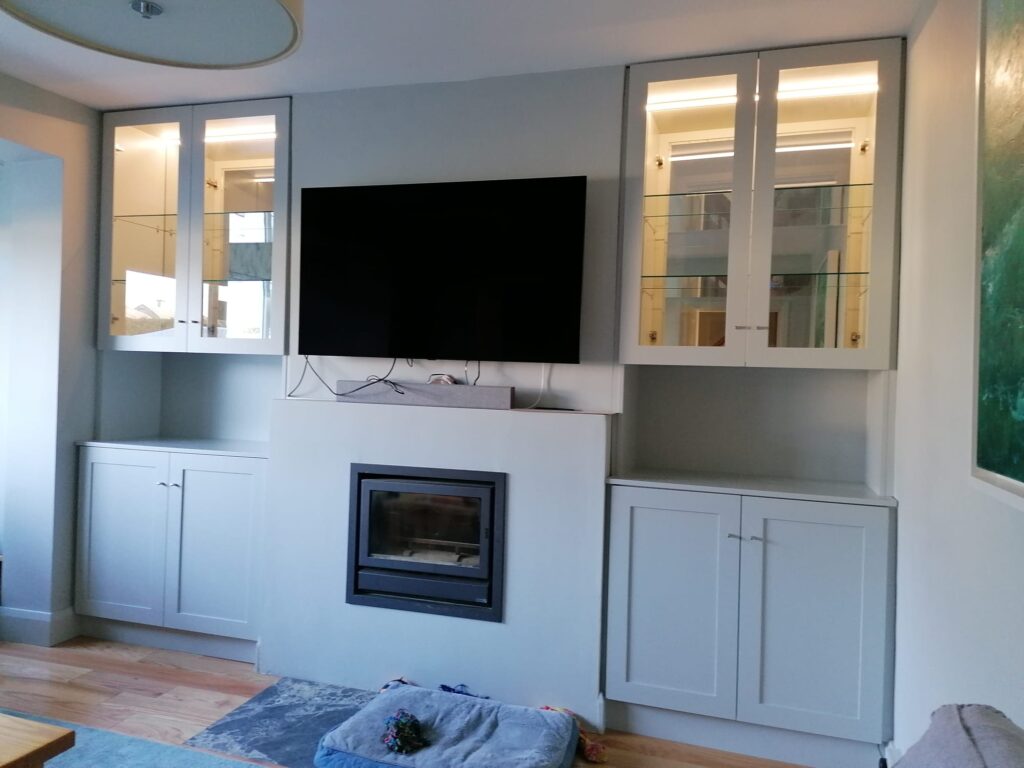 Loved working on this Sitting Room Refurb for existing Client.
My client had very specific requests for these units. She need two specific storage units – that hid the clutter for her.
The first was to house and hide her vinyl collection and the second was to house and hide her drinks and cocktail collection. Both of these were easily accommodated with the custom-built to order cupboards above.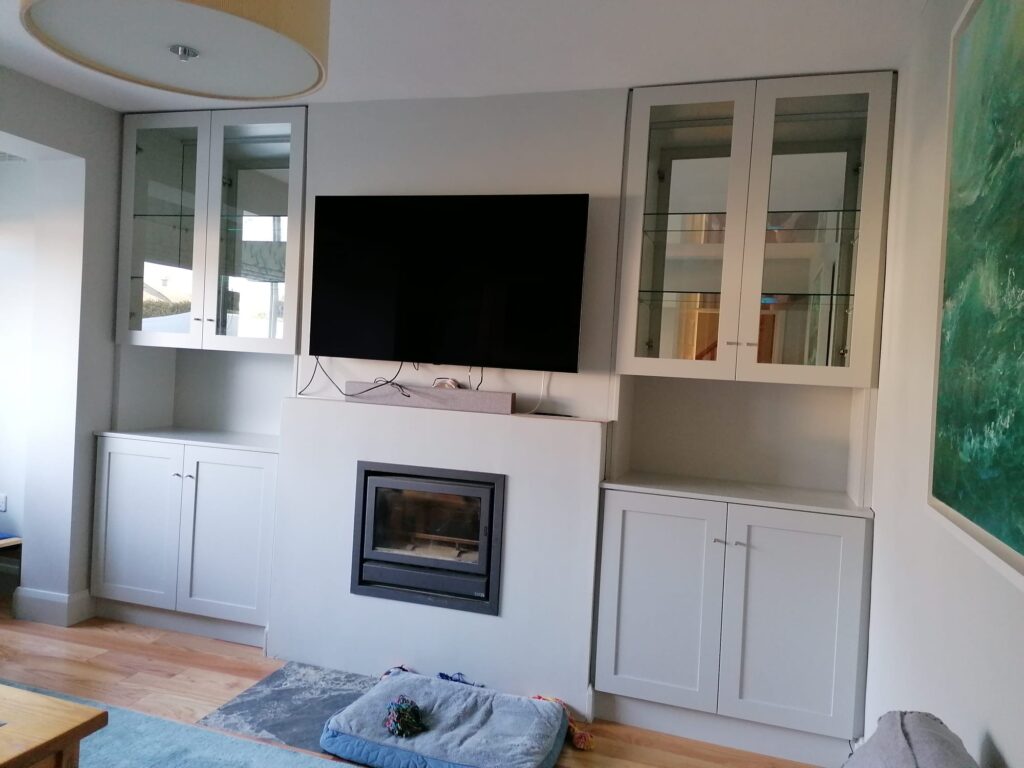 She then decided to put her glassware and photographs on display in the glass cupboards on top. We added background recess lighting in the cupboards to give extra light to the room and to her display.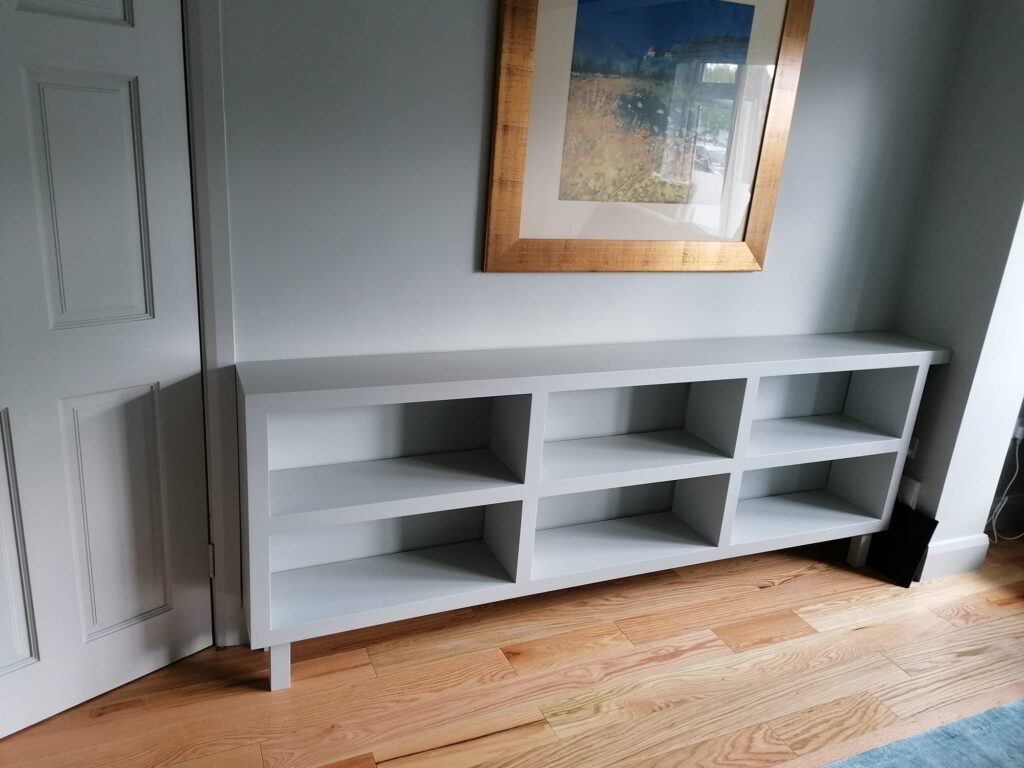 We also built a very specific size bookcase that sits behind the sofa. Again hidden behind the sofa, this can hide the untidy look that is common with bookcases.
Working Around Existing Furniture
As always I was happy to work around my client's existing layout. The mounted TV and woodburning stove were already in place. We also worked around her existing sofa as that was perfectly fine. We then adivsed on paint colour to bring the whole look, feel and textures together.
We also provided Roman Blinds for the windows, which as always, give more space in a room in contrast to curtains and generally allow for more light.
Got a space that needs some extra storage? Talk to us about customised units to hide the clutter. Call me on 01 294 3675 or email me at karen@interiorsdublin.ie