Delighted with how this project worked out. The first part of the brief was to refubish a teenage boy's room providing a solution for storing and displaying this technical teenager's pride and joy – his building projects of star wars, teknik and lego.
And as with all teenagers, the 2nd part of the brief was to provide solutions to keep all clothes, books etc out of sight.
There were two reasons for this – the first practical, the second so the display can really be seen, bringing this teenager's creative personality to the fore.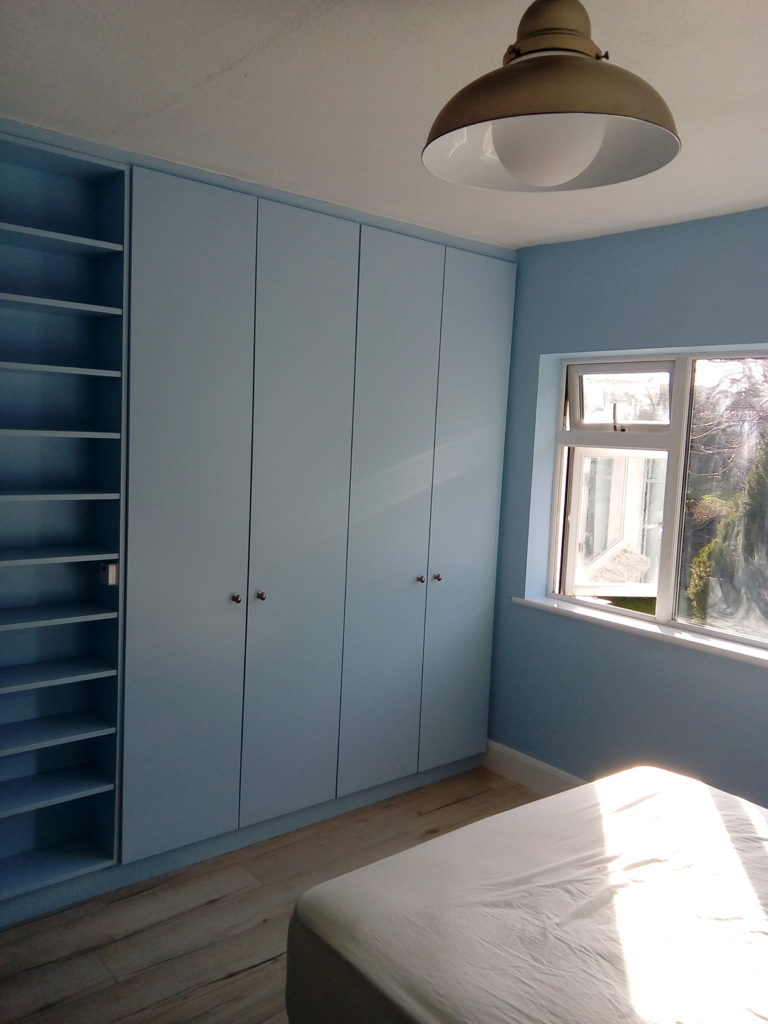 We also had to house an immersion invisibly in the room. And the teenage boy is as tall as a house and rugby player, so he has a large double bed, so we had to maximise space.
So how did we do it?
We looked at what had to be displayed what had to be stored and tried to work out the most concise and least space extragavant way of doing it.
I worked with my experienced fitter and carpenter and we came up with the suggested design which went down well, they tweaked slightly and we got the go ahead
Wrap Around Shelf
A uniting and unique opportunity for fulfiling the first part of the brief was creating a picture rail height shelf which runs right around two sides of the room. This provides excellent display opportunities, while keeping them neat and tidy.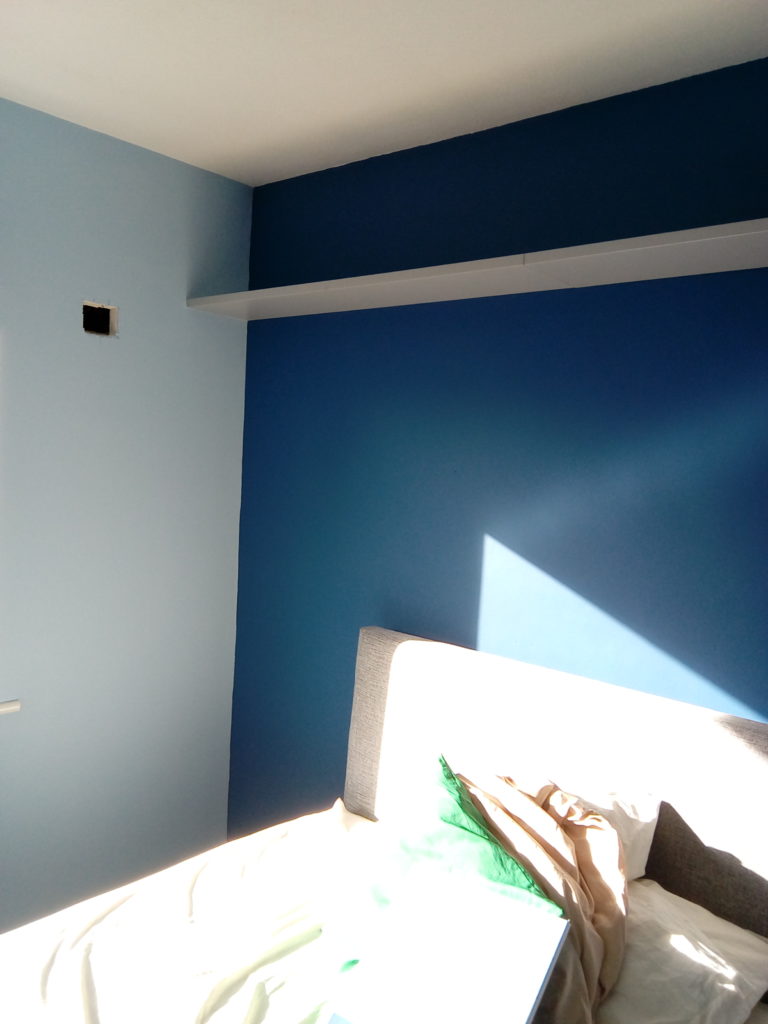 We chose a laminate limed floor to maximise light. Its also a very cost effective and practical option for a teenager's room.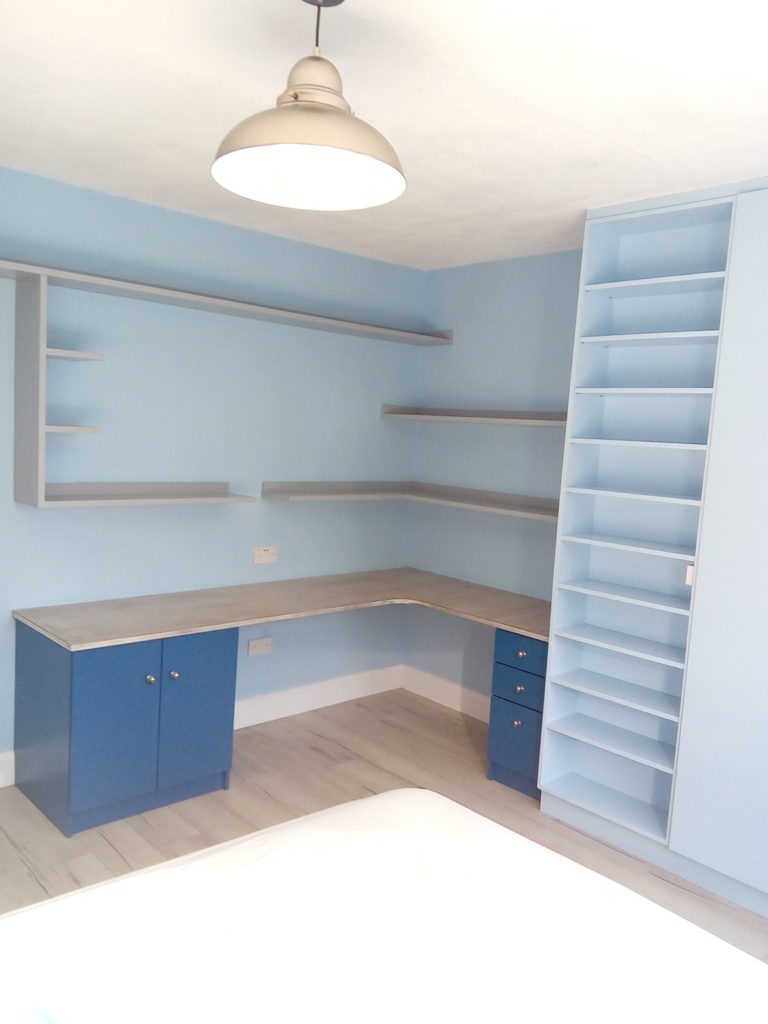 And as he loved the shades of blue that were in the original messy room, we used them again in a different way.
We got rid of the existing half curtains and replaced with a blackout roller blind hung from ceiling to maximise look.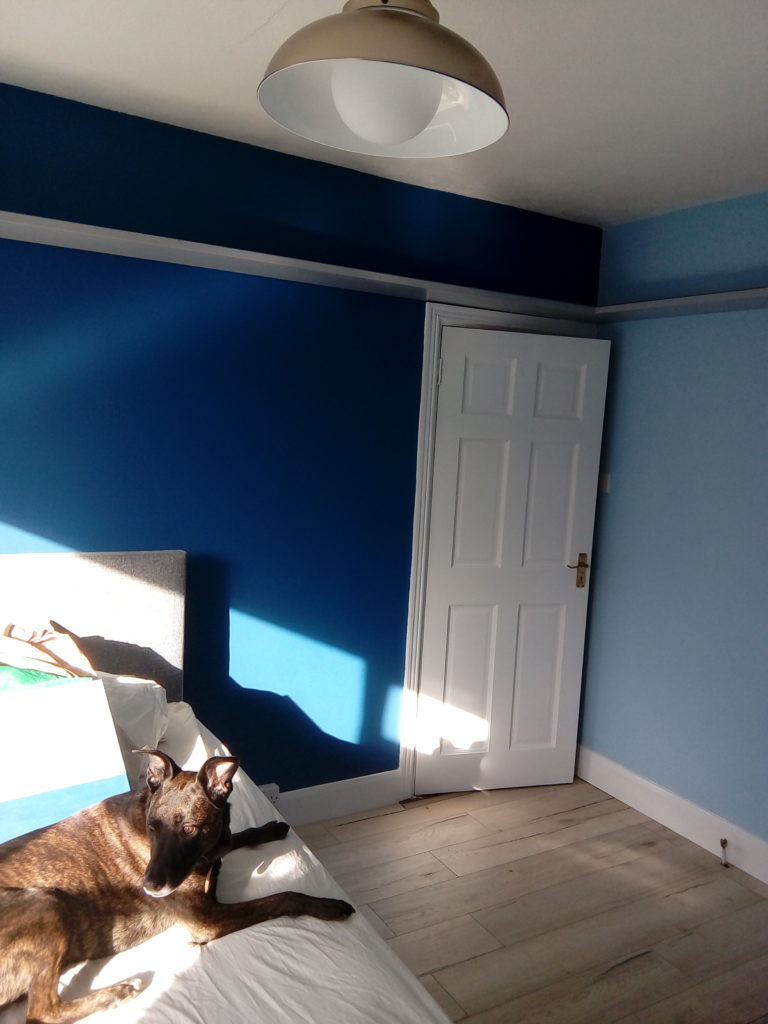 It looks great and everyone is delighted.
Got a messy teenager? Call me on 01 294 3675 or email me at karen@interiorsdublin.ie for more ideas.