Really enjoyed working on this sitting room makeover for a long-standing client to a very specific brief.
Specific designs and colours
With a very specific design in mind my client was very definite how different she wanted the room to be in terms of colour, style, layout and tones.
With such a specific brief from my client, I ensured from the outset, that we talked about and included texture, softness, colours, furniture styles and lighting.
Working around the existing fireplace
As my client had already purchased and installed the fireplace, we started by working around that.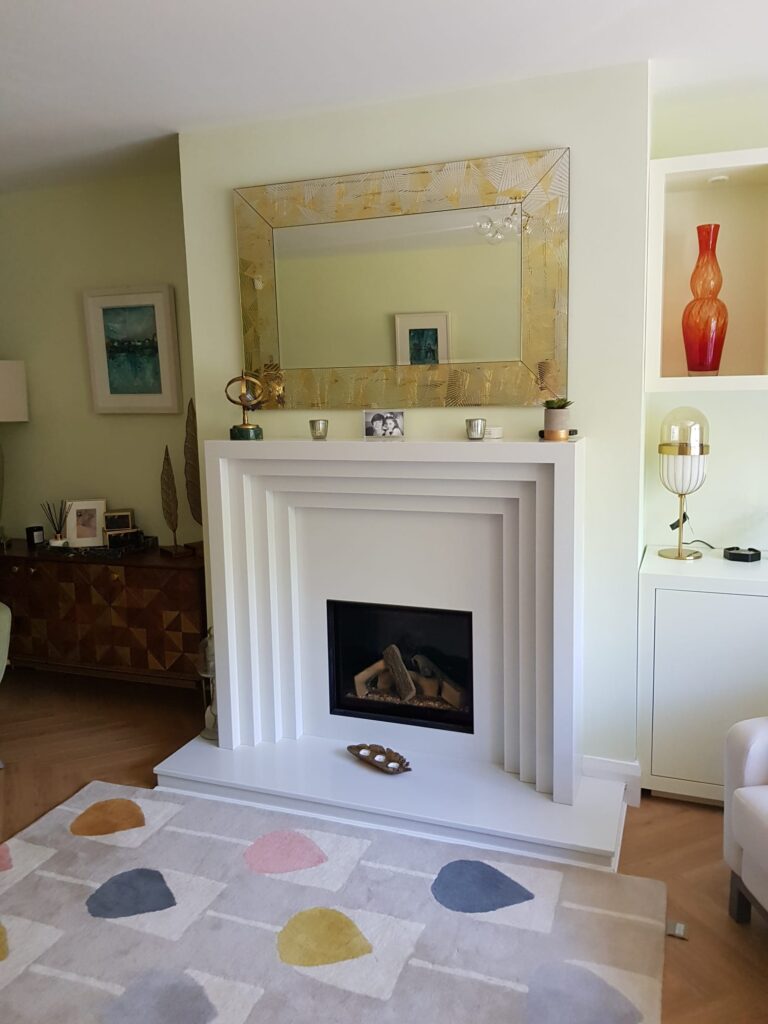 TV as invisible as possible
One of my client's main concerns was making the TV as inconspicuous as possible by locating it on a back wall. Using that and the fireplace we worked out the layout of the rest of the furniture.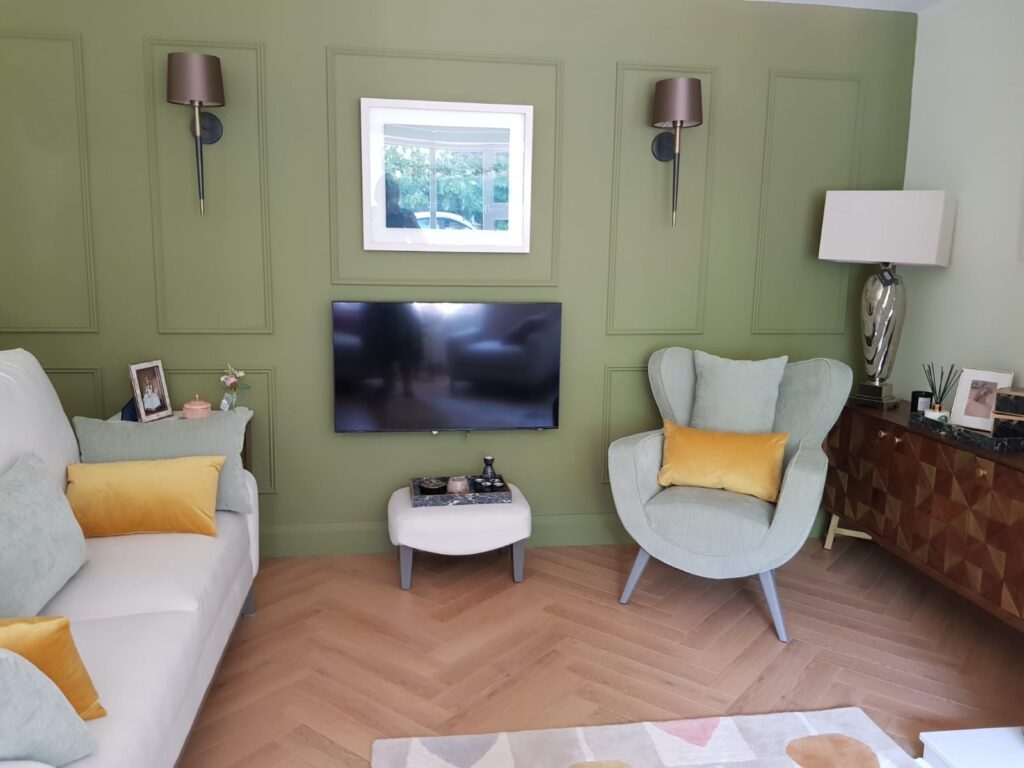 Walls and Floors
Firstly we selected the flooring, which we supplied. Parquet flooring, limed and muted, which lightened the wood and brought light and space to the room.
Next we chose a complimentary wall colour, with a slightly darker tone on the back panel wall.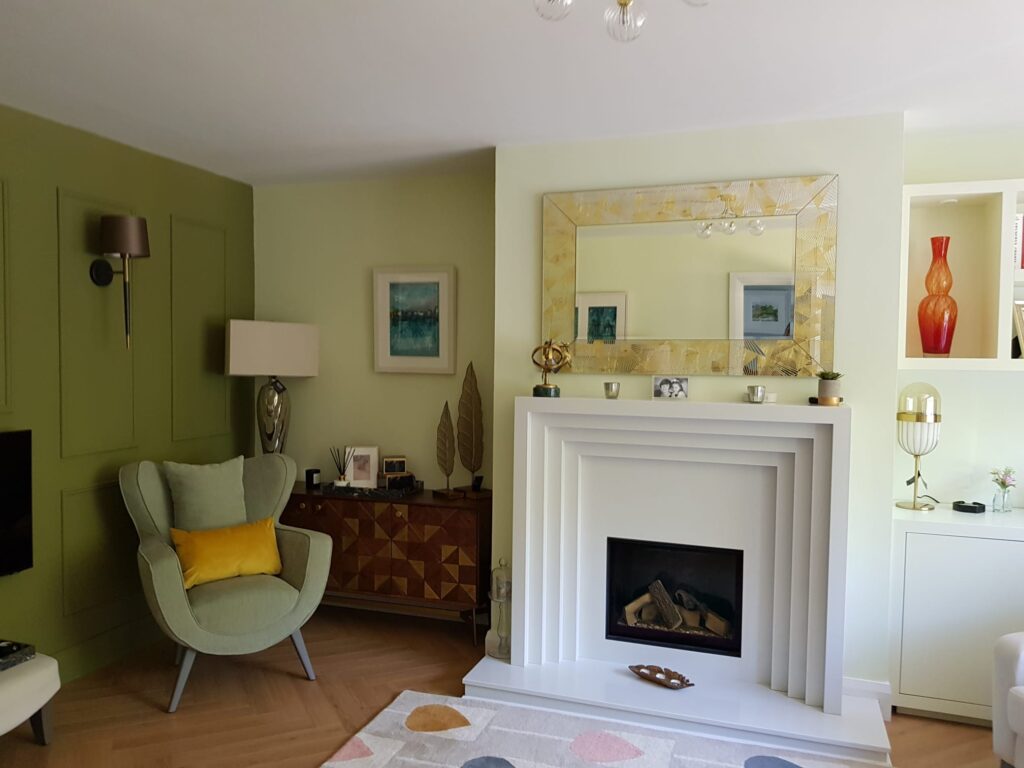 Contemporary Spanish Seating
Next we sourced and supplied beautiful contemporary spanish sofa and chairs in a luxurious cream from our trusted Spanish supplier.
We also chose an occassional chair in soft green to tie in with wall colour and add a colour highlight to the room.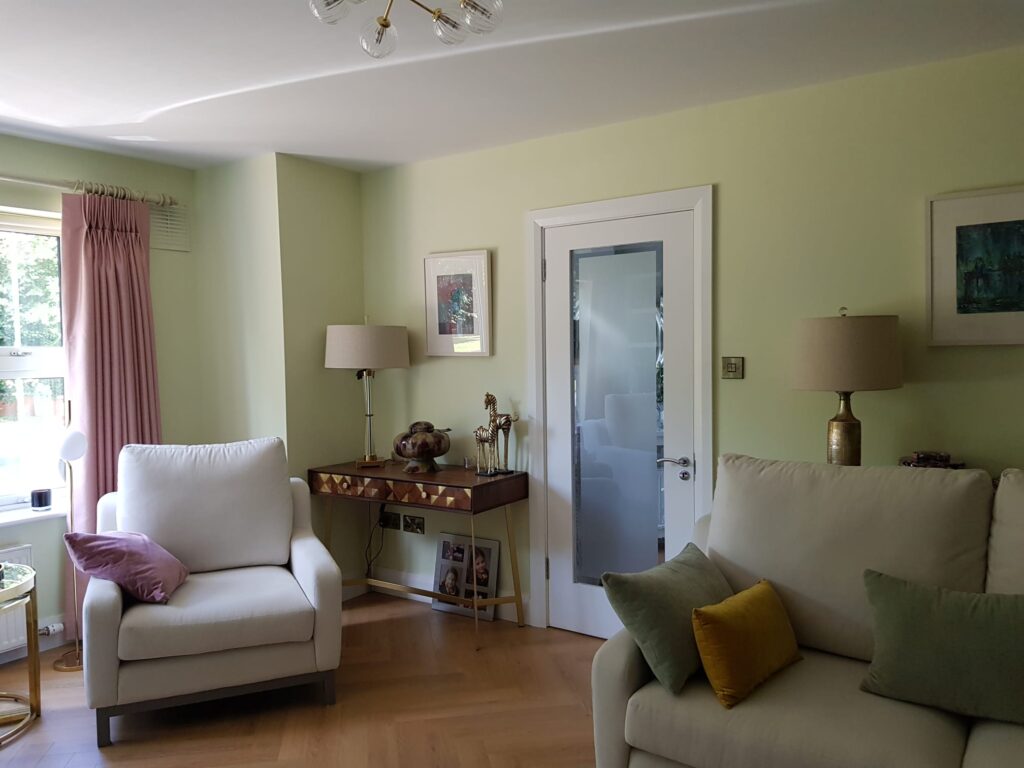 Lamps and Sideboard
Locally we sourced a textured sideboard and sourced modern floor and table lamps from around the world to bring the design together.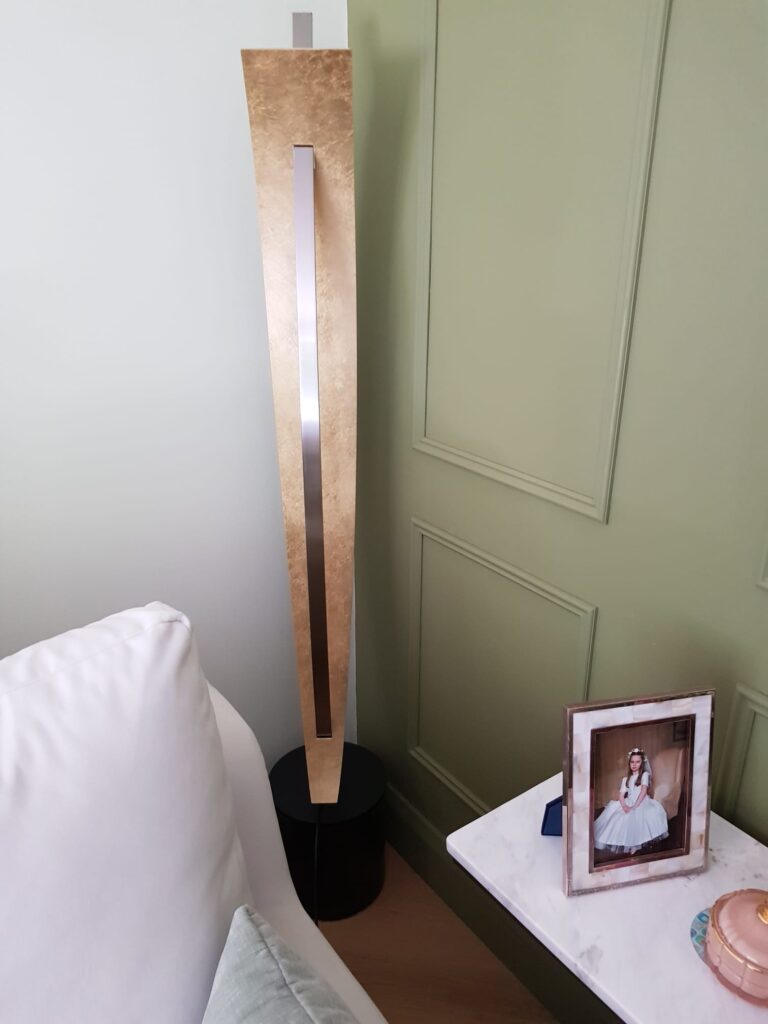 Contemporary rug
We then sourced a contemporary rug in soft greens and creams to bring the room together.
We also supplied curtains in soft pink, reflected in the rug and soft cushions.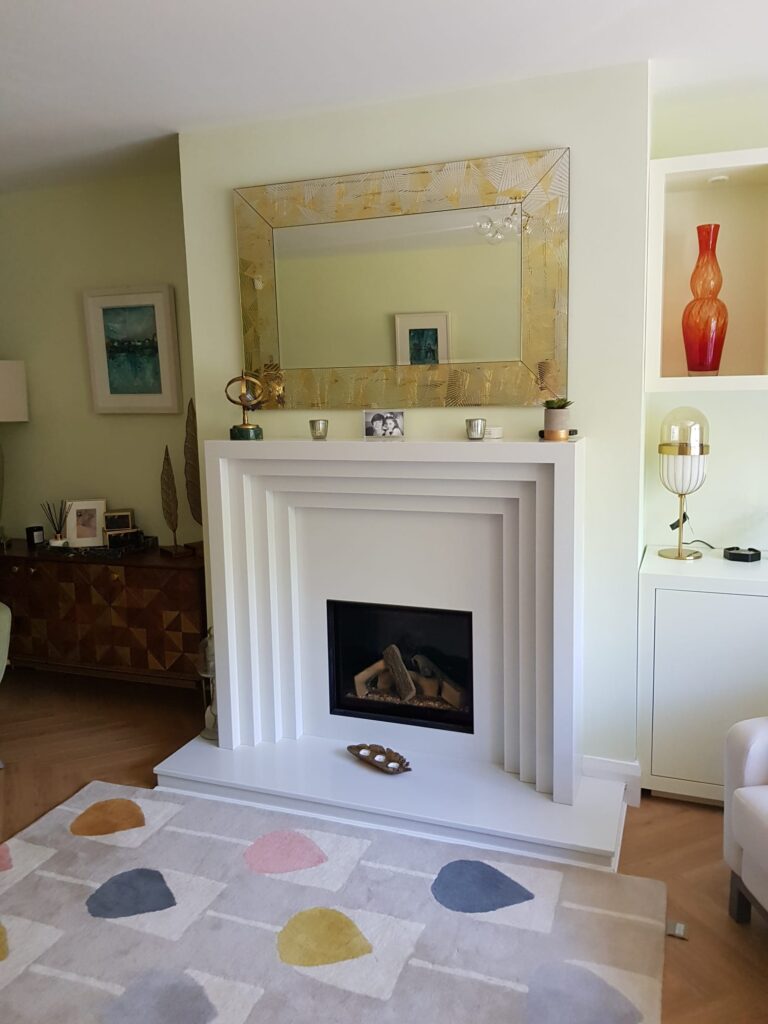 Fabulous Result
Client was delighted with the overall result, adding personalised ornaments and pictures to personalise it completely and uniquely for her.
Talk to me about makeovers or sourcing small items such as rugs, lamps, furniture, blinds or curtains – and how they can totally transform your room.
Call me on 01 294 3675 or email me at karen@interiorsdublin.ie