Delighted with the finish on this Tween's Bedroom Makeover.
Love being able to bring out the personality with individualised touches.
The Bespoke Carpentry was specially designed to match her interest in reading and all things books.  Look how perfect it works!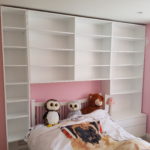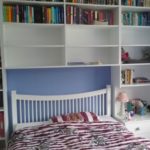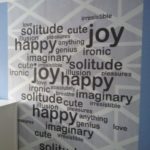 Positive Mural
I was then able to personalise it even more delighted to find this mural, which really brings her personality to the fore.
And is such a positive message for her.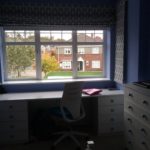 Custom-Made Desk
We then custom-made her desk and study area, fitting it perfectly into the alcove at the window to maximise on space.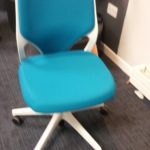 Bright Chair For Tween to Adult
Was difficult to find. We wanted something that was feminie that went with the room. And also would be comfy and grow with the yong teenager right up to college years.
This particular chair has a slide action that could make the seat larger as she grows  and also a back that could recline to many angles
Love how this deisgn finished.  And love that both the tween and her mom are very happy.
Like what you see?  Call me on 01 294 3675 or email me here.