Came across these wonderfully stylish Drinks Cabinets while researching finishing touches for a client.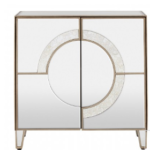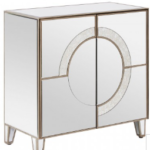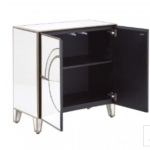 A distinctive look in any setting, this 2 door cabinet provides elegance and a storage solution for keeping a tidy home. The strong pine wood frame ensures sturdiness, while the beautiful mirrored finish accentuates a chic look. The 2 mirrored doors feature an antique silver design that further highlights the glamorous look of the cabinet. Ideal for your bedroom, dining room or living area, there is plenty of storage space for household and personal items, ensuring they are safely kept in one place and close to hand.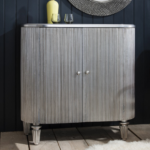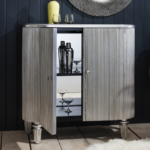 Height of suave elegance, with a hint of retro. Fine reeded lines beautifully hand glided in silver leaf with contrasting black interior and mirrored back panel.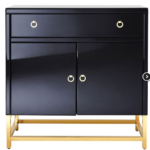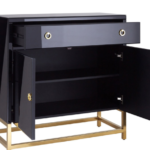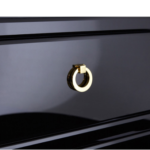 Elegant form with everyday practicality. Its reflective gold coloured frame is made from stainless steel, and supports a sleek black cabinet. The cabinet has a large sliding drawer at the top, while a pair of doors below open to reveal a single shelf. Gold coloured handles contrast with the black finish.
All available – for quote and dimensions call me on 01 294 3675